Karen 'Kay' Fontenot is a Lake Charles, Louisiana native who  attended McNeese and moved to Houston in 1991. She worked with Johnson & Wurzer P.C. for eight years until she transferred to Cabot Oil and Gas.  There, she received numerous promotions that led to a career as a Geoscience Technician.  She found her passion in 2010, when she began oil painting under the tutelage of Houston artist Candy Tangney.  She says that working with her classmates and Tangney helped her cultivate her own style which focuses on proportions and a very liberal use of color.
Welcome!
Welcome and thank you so much for visiting my site!  Below is a preview of my work.  Most pieces that are sold are available as Giclee prints (quality inks containing pigment printed on 100% Cotton Rag for a durability of 70-100 years).  
The blue button will take you to my Etsy Shop.  Prints ordered from Etsy shop are hand-signed by me.
 I also have a shop on Fine Art America at the following link:  https://pixels.com/profiles/2-karen-fontenot/shop
Feel free to contact me for any item of interest that you have questions about; or if you have a special request!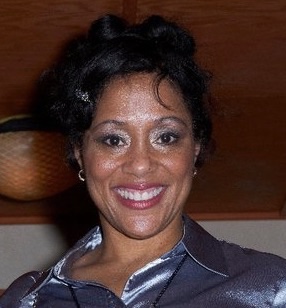 This oil on canvas is one that combines some soft colors in a way that brings a soothing effect to the space.  I call it "Yellow Roses".  *Original and prints available!
This oil on canvas was completed after many corrections and start-overs, yet was a great exercise in a number of techniques.  Original sold but  *Prints available in size of your choosing.  Contact me to order!
"Bounty" is a vibrant heavy oil on canvas that took a full summer to complete!  It is a favorite of mine and is another in the first trio to show in exhibit!   *Prints available in size of your choosing.  Contact me to order!
'Spring Afternoon' is a mixed media  collage I completed back around 2013-2015.  It was great fun to do and it is much lovelier in person.   *Prints available in size of your choosing.  Contact me to order!
I have four magnolia trees in my yard.  This acrylic on canvas is a tribute to the enduring beauty of the famed Southern Magnolia!   *Prints available in size of your choosing.  
I call this one "Sea Master".  I worked on it during a period of uncertainty in 2018 as a reminder that I am not in charge.
'Crossing The Red Sea' is my rendition of renowned Israeli artist Gitty Fuchs' great work 'Splitting The Sea'.  This 12×18 mixed media on canvas is a tribute of that immortal event as well as a reminder that with our God, NO THING impossible!
' Still A Rose' is a delightful oil on linen with vibrant reds and pinks against a background of muted garden green hues.  Size is 12×16.  
'Tree Planted By The River' was originally created sometime between 2010 and 2013 and had a home on my study wall for many years; then, as the trees were in bloom in early spring of 2022, I decided this tree needed to be spruced up too! The addition of darker browns, denser greens to the back, deeper roots and, of course, many more leaves…this looks indeed looks like a worthy evergreen tree planted by the river! Reference Psalm 1. Prints and accessories available in my store.
'Garden Party' is a lively 8×10 oil on linen.  Fitting for any room but especially nice is a girl's nursery.  Find this piece in my store.  
'Menorah' was recently completed to commemorate the great festival Chanukah and the eight days of miraculous Light!  It is 16×20 canvas on board.  Can be framed.
This 10×20 oil on linen is unnamed.  It is a beautiful piece with an outstanding blend of colors that really make it special.  Contact me to order!
'Greenhouse' was originally red roses done with pallet knife that I painted over.  Only the window remains from before.  The red color underneath enhances the greens, yellows, browns and whites of the new as well as adds great texture to the work!  Original is 8×10.  Giclee prints available in your choice of size.
'The Side Table' is my most recently completed work.  This 11×14 oil on linen was created for a spot in a dining room against a navy wall with gold accents.  It fits the location very well with its very vibrant colors!  Giclee prints available in multiple sizes.
This piece was inspired when I read in Isaiah 61 that I have not only a garment of salvation but also a 'robe of righteousness'!  A royal robe seemed most fitting.
Ever flowing, moving and keeping the rhythm of life is 'River'.  This 8×10 oil on linen is a reminder of the river of life inside all of us in Christ.
'Sunburst' makes its debut today! Completed in June 2022, it is an acrylic work on 12×16 canvas that salutes summer in the brightest way possible.  Make it yours today!  
'Family Reunion' was completed spring 2021.  It is a stunning piece depicting a family gathering in a serene and desirable location. Logging more than 150 hours to complete, this heavy oil on canvas is my favorite work to date!  SOLD .  Prints available!
'Water Lilies' is an 8×10 oil on linen work with pallet knife.  SOLD.  Prints Available
'The Great Hall' was inspired by a photograph I saw but, upon seeing it, my nephew exclaimed that it looks like the girl with the royal robe's house! I have to agree. It makes a nice accompanying piece.  She has a lovely house and yard!
'Lily Red' is a striking oil on canvas with multiple layers of rich red, coral and green hues! It is a piece that took a while to complete and was fun to do.  It is an eye catcher for sure and is one of my favorites!
'Yellow Callas' is a lovely oil on canvas made more vivid against the purple/navy blend background.  SOLD
A second rendering of 'Flowers for Valentine's' featuring a dark background.   Prints available.  Contact me.
This stunning work is completed in early May 2021 at the request of a mother as a rendering of flowers she received from her son for Valentine's Day.  Her desire for a white background presented opportunity for special effort and effect to showcase white against white. The result is quite lovely!  I call this piece 'Flowers for Valentine's'.  SOLD.  Prints available in multiple sizes!
I enjoy painting ballerinas.  I took ballet as a child and learning the routines were always fun but my favorite of all was always the outfits and tutus!   They make such nice portraits and every little girl is supposed to have a ballerina portrait in her room isn't she?  I call this one 'Prima'.  9×12 oil on cotton.
 'On The Town' is a recently completed oil on 8×10 canvas that evokes memories of grand scale black-tie events and occasions that are not soon forgotten.
Right along with 'Prima', I painted this work called 'Dance Class'.   The colors are soft and soothing (almost like watercolor).  Makes me smile just to look at it!  9×12 oil on cotton.
'Cleo' is an exotic natural beauty with a good measure of mystique!  Eyes filled with intrigue, she's a stunner and a conversation-starting piece.
"Mardi Gras" premiered early in 2020 as a fun nod to the festive south Louisiana season of parades and pageantry!  Each piece features a girl enjoying the festivities.  Here is "Brittany", our glamour girl!
'Sunset' is one piece in a category of a 'value series' of original works painted on 140 lb cold pressed cotton canvas sheets that require backing before framing.  In this piece, I've included the mat.  SOLD!  *Prints available!
"Celia"follows "Albertine" and "Brittany" in the Mardi Gras lineup.  Celia is artistic and care free!
 'Young Gymnast' is another in the value series. Striking and cute as a button, this piece is framed within 6×9 inches of the 9×12 inch cotton canvas; providing built-in mat making for easier framing options.  $80
I would love to hear from you!